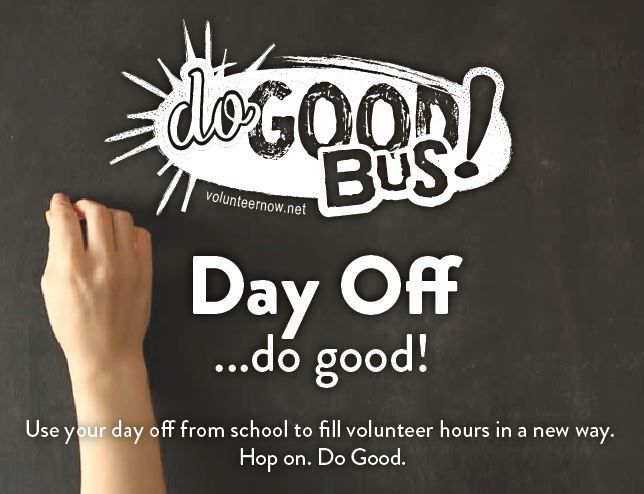 Thursday, October 19 at 9:00 am

What: Schools out and you have a day off to DO GOOD! Hop on the Do Good Bus and spend a few hours help a local nonprofit with a really special project.

Where: Meet us at The Hub at 8:45! We'll hop board the bus and head out to our destination. We'll have you back by 12:15 p.m.

Who: Any high school student with the day off!

Sign up by clicking the button below. We can't wait to have you on board!
Save your Seat!